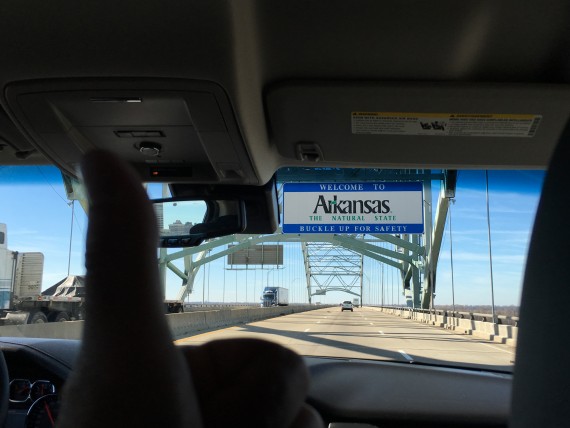 Rented a car to drive to Arkansas. Didn't need a car, so i canceled it.
Tried to run across the bridge to Arkansas. Dead end. No luck.
Left Peabody Memphis late, but still had time for Lee to drive across the bridge to visit the 50th state.
While the final state was a big (unimportant) milestone, the standing ovation far outweighed it. To have hundreds of people feel something special (hope and enthusiasm) when you finish speaking is a blessing.
i told the generous audience, "If that was for me, too much. If it was for Walt and Lee (Cockerell), it was too little."
__________
On April Fool's Day 2009, jeff noel began writing five daily, differently-themed blogs (on five different sites). It was to be a 100-day self-imposed "writer's bootcamp", in preparation for writing his first book. He hasn't missed a single day since.
This website is about our home health. To leave this site to read today's post on my mental attitude website, click here.