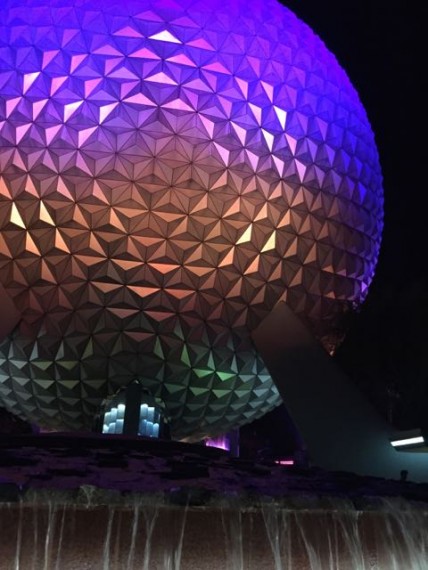 After it got dark last night, we decided to go to Epcot for dinner at Japan's Katsura Cafe. Counter service, fast, convenient, and a healthy, almost three-mile roundtrip walk.
Heavily motivated to take jungle jeff's mind off of the fact that the first keynote speaking check should arrive with the mail. The wait was "killing him".
The wonderfully cool evening air and mild attendance made it a wonderful distraction that paid off when we arrived home.
On a side note, Face Timed Cheryl at Disneyland (she's there working for 10 days) and she got to see the opening of the envelope. A catalytic milestone earning the same fee Disney Institute commands.
Next Blog