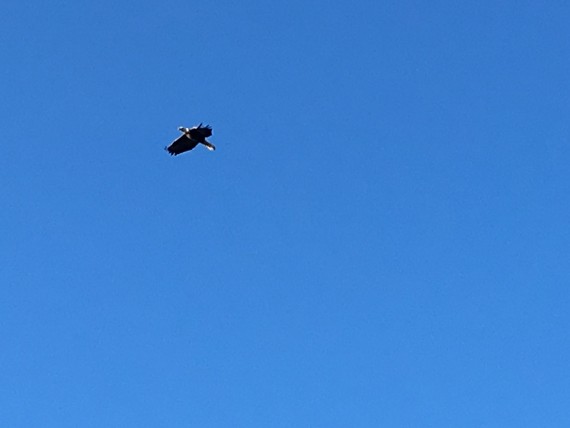 Fifty days into the 100-day self-imposed writer's bootcamp that began on April Fools's Day 2009, i went to the pair of three-ringed binders in my closet for inspiration.
Inside each binder contains six months (at one page per day, 183 pages each) of wisdom i collected between my high school years (1974-1977), college years (1977-1983) and my earlier years at Disney World (1984-1999).
The original book idea was to publish one of those "page-a-day" motivational wisdom books as a legacy to my children.
On May 20, 2009, i found a photocopied item in one of the binders that seemed appropriate, so i typed it into WordPress and posted it. By the way, the photocopy was old and inaccurate, attributing the item to anonymous. There was no cut and paste from a website and there was no checking for authenticity on Google. i was new to the Internet and the Internet was like the wild west – most companies in 2009 did not have a social media policy for their employees.
Why?
Because the newly-found ease and unprecedented proliferation of social sharing – of anything and everything – combined for a perfect storm of ambiguity.
Meanwhile, that 100-day challenge, which i did not expect to successfully complete (because of previously failed attempts to write consistently) turned into something i could have never dreamt up.
It continued on the 101st day and hasn't stopped. Not even for a single day.
That was nearly eight years ago and over 2,700 blog posts at Mid Life Celebration. When you add the other four daily blogs i write, i have over 12,000 posts on the Internet.
One post out of 2,700 (or 12,000+) does not make for a premeditated effort to infringe on anything.
__________
This website is about our home health. To leave this site to read today's post on my mental attitude website, click here.