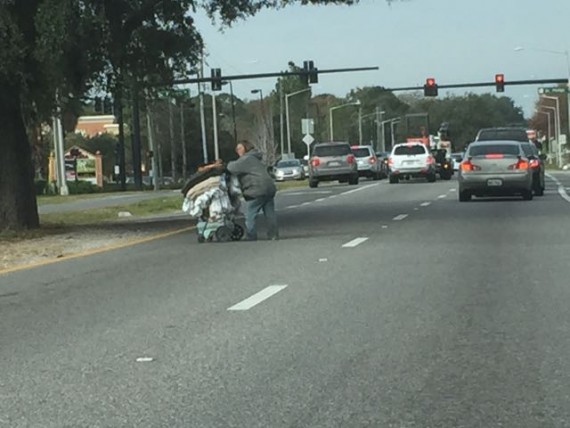 There's an exception to every rule?
There is a universal application to Life's Five Big Choices, although it's tempting to argue it's not applicable to everyone. Case in point:
In describing HQ as one of Life's Five Big Choices, people argue, "What about the homeless?" Remember, HQ is headquarters, your dwelling space, your "home office" as "CEO of You, Inc."
Even the homeless woman in the photo has an HQ. It travels wherever she travels. Even if all you have are the clothes you are wearing – your dwelling (HQ) is transient.
Next Blog