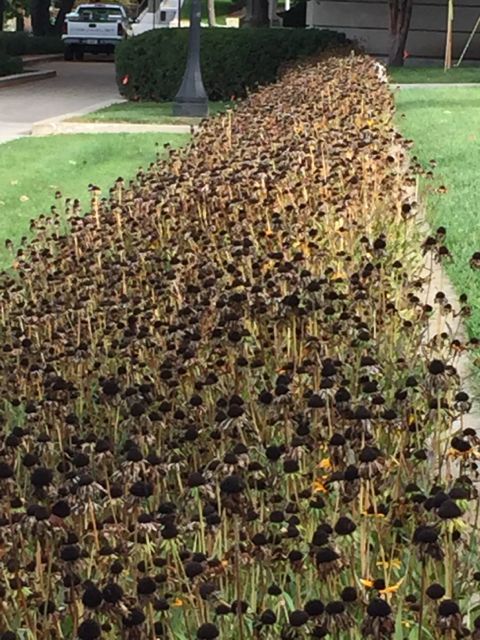 (photo: University of Iowa bed of Black-Eyed Susans getting ready to move to the next chapter in their life cycle)
Six years of diligent personal organization can go by rather quickly.
Time waits for no one.
Pretty decent case for initiating our biggest dreams plans in life.
How long would you be willing to persevere in order to reach a dream?
Unlikely at 16 we had the vision for what we wanted to become at 21.
Not that crazy at 49 to envision what could happen at 55.
Next Blog