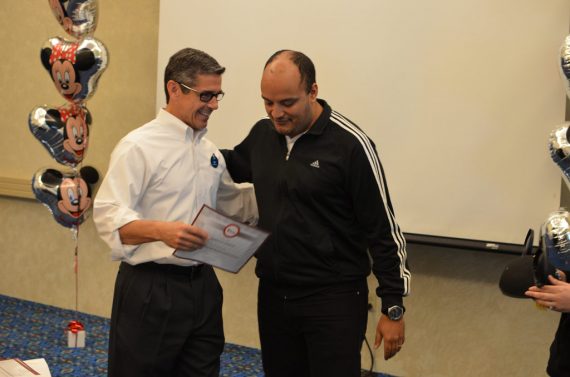 Note to self: The text below is an experiment for me to reflect on in a month; to look back and see how the Disney Marketing model feels after the fact.
•  •  •  •  •
As the most recognized name in business transformation and leadership development, jeff noel is the only training and development advisor that empowers organizations to create lasting organizational vibrancy through Disney's time-tested, common-sense model for cultural transformation that connects insights into action through Disney's best practices.
As the trusted, authoritative voice on the 'Disney Way' for corporate culture, jeff noel uses simple business insights and personal examples from his 30 years in Disney Parks and Resorts to inspire leaders and organizations to enhance their own corporate culture using Disney principles as their guide.
For over three decades, jeff noel has helped professionals discover ways to positively impact their organizations and the customers they serve through immersion in H.arvard's Service-Profit Chain, with a powerful Disney twist.
Unique to jeff noel is the opportunity to pull back the curtain in his "living laboratory" to observe firsthand how Disney methodologies are operationalized and how they can be adapted and applied to any work environment.
What You Will Learn:
Understand the power of leadership values and personal vision to construct a thriving organization.
Discover how customer loyalty can be established, leading to long-term, sustainable profitability.
Gain insight into how culture is strengthened in the hiring, training, inspiring and recognition processes.
Recognize the structure and processes that can make exceptional customer service achievable for any employee in any organization.
Examine how personal creativity and organizational processes should be integrated to create ongoing innovation within your organization.
Bring this opportunity to your organization or division. Why wait? If not today, when? If not ever, why? Call, text, or email now to start a discussion and learn leadership strategies, study world-class techniques, and streamline management practices for organizational vibrancy.
•  •  •  •  •
This website is about our HQ. To reflect on today's post about our MIND, click here.