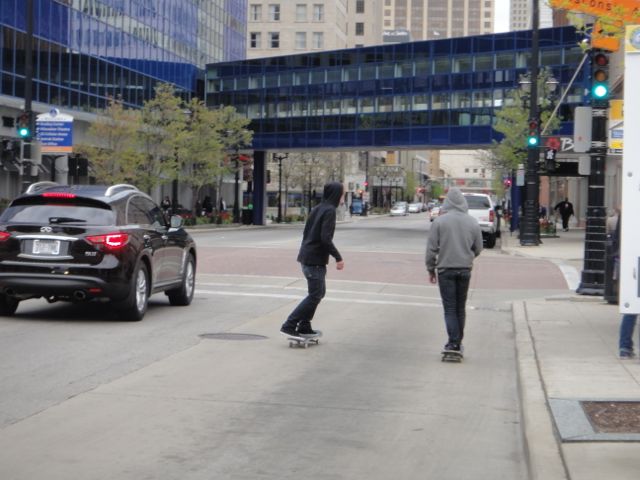 The main reason paying attention is so uncommon is because it's really hard work. What's the antidote? For starters, when you fall down, don't get back up empty-handed.
Pay attention to why you fell. Learn from it. Repeat, learn.
Next Blog
Photo: Milwaukee, Wisconsin..walking to dinner Sunday evening (47 degrees in May?). The teens looked stoned to me.