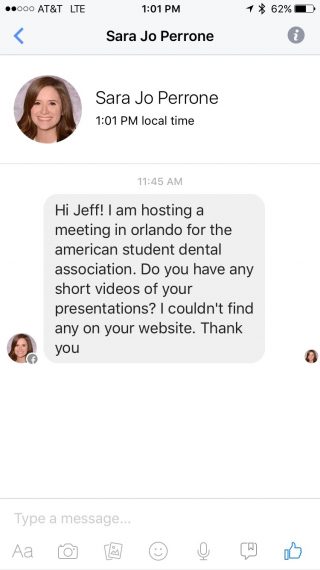 Email is such a funny thing because typed words carry no body language nor voice tone. i always bet on honesty and authenticity. When you write from your heart, it's hard to fail.
Here's Judson's reply this morning…
"Hi there Jeff,
Thanks so much for getting back to me and with such great advice. I was able to become close with a few of the managers and many cast members at Cosmic Rays during my time there and will definitely reach out to them to reconnect. I'm only on my second week here at the Disney Store in Times Square but already off to a great start and looking forward to creating some great relationships with my fellow cast members and the leadership team this summer.
After reading your email, I wanted to look for some books about Disney to get into. I started with "Creating Magic" by Lee Cockerell just last night. Please let me know of any others that I should put on my list!
Thanks again, Jeff!"
-Judson
__________
So i immediately reply back…
"You are on the right track with the right optimism and energy. When you're finished with Creating Magic, i'll make another recommendation. And you're right when you said you got close to some of your leaders and peers. Getting close is different than being cordial, helpful, and respectful to everyone. We should all be focused on being a great resource for everyone, and in the same breath, we also want to find a few people who will tell us the truth so we can grow.
Be well and remain amazed."
__________
On April Fool's Day 2009, jeff noel began writing five daily, differently-themed blogs (on five different sites). It was to be a 100-day self-imposed "writer's bootcamp", in preparation for writing his first book. He hasn't missed a single day since.
This website is about our home health. To leave this site to read today's post on my mental attitude website, click here.