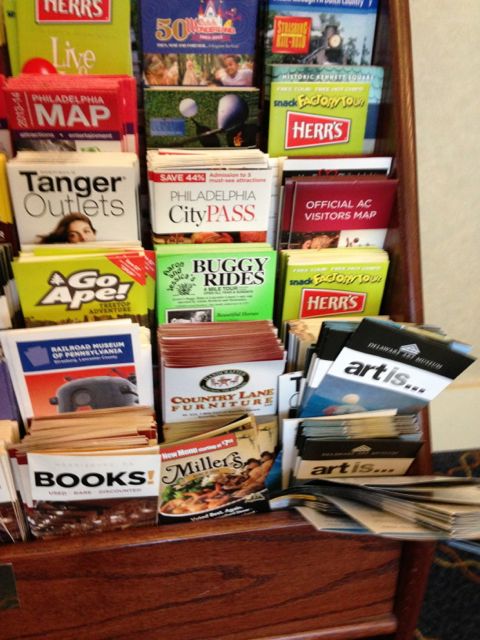 Insight: The biggest part of making dreams comes true involves two things. Seeing the dream clearly. Figuring out how to make it happen. Profoundly simple. Simply profound. For example…
How much planning ahead is the right amount?
Did you catch the lowest right brochure 'art is...' because planning ahead can be art if we do it in a way that balances under doing it with over doing it – and infuses our highest priorities into everything we plan for.
The husband and wife of 56 years never expected a visitor from Florida.
Classic wow: under sell, over deliver, because only one person (yours truly) knew it was a remote possibility.
Next Blog
Note: Surprised in-laws with a four-hour visit. Some day, sooner rather than later, one of these visits will be the last we see of each other.