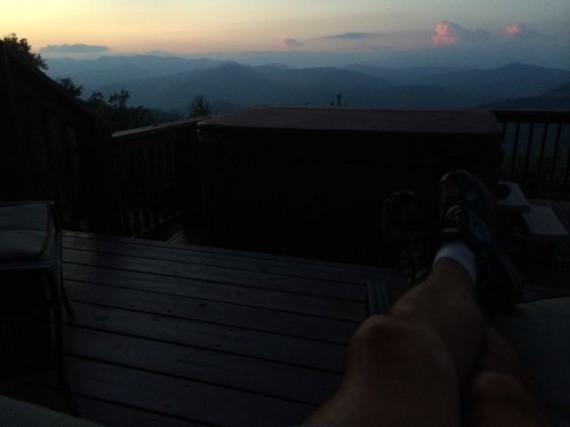 (photo: Sunset moving to dusk last night… foreground, feet and hot tub… background, Blue Ridge Mountains)
Yesterday was organized to be a very good day.
Today, we are expecting more of the same.
Insight: We reap what we sow, in spite of the weight of the world being on our shoulders.
Next Blog