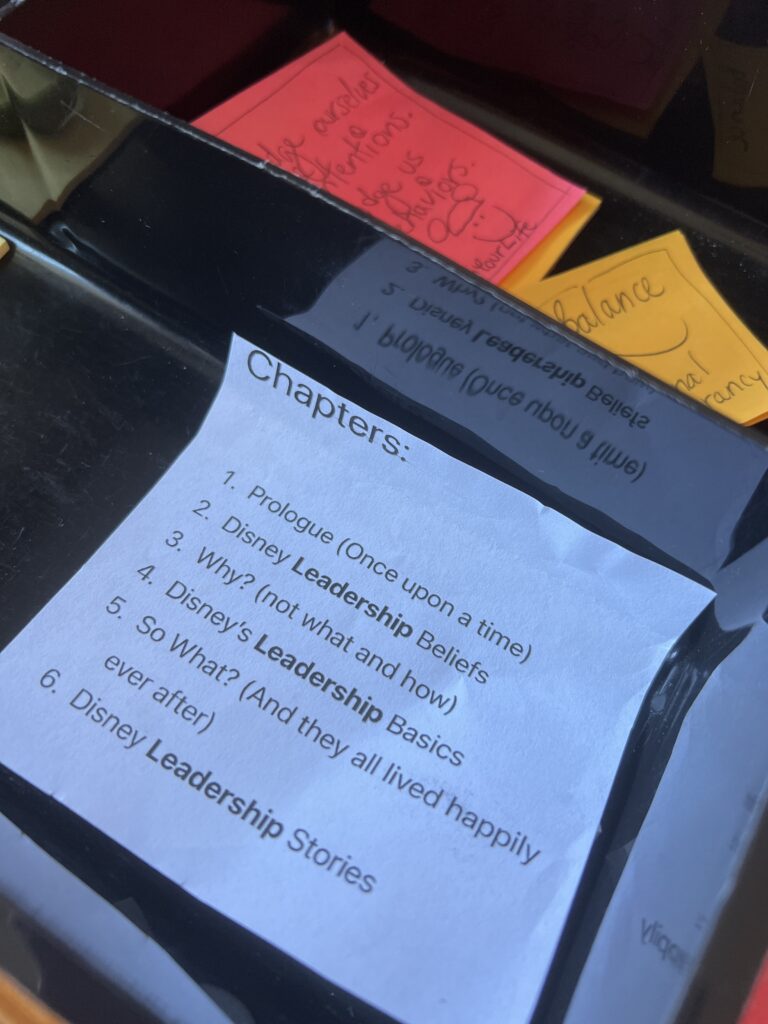 The many iterations of the seven Disney Business Books' titles and table of contents is fascinating.
The content is rock solid. Unchanging.
How it is presented is being iterated as we speak (type/write).
• • • • •
This website is about our HOME. This is the fifth of five daily, differently-themed blog posts about: (1) mind, (2) body, (3) spirit, (4) work, (5) home. To return to Mid Life Celebration, the site about MIND, click here.