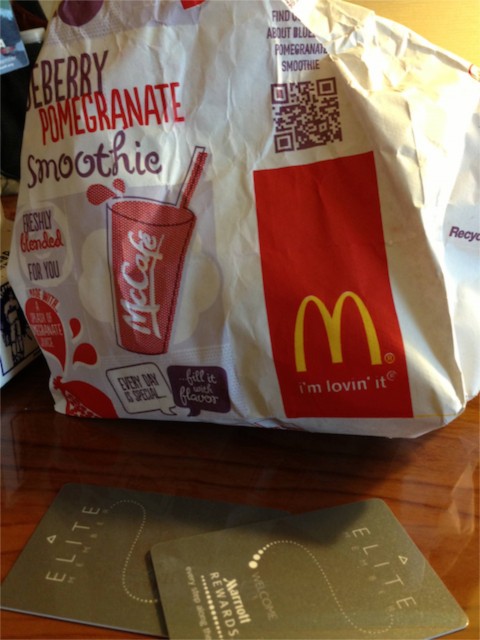 Was organized enough to surprise two friends after the track workout. Jogged to McDonalds, returning from the track, for some egg McMuffins to go. Made it back to Marriott in plenty of time to eat and shower.
Slid a room key – with concierge lounge (free breakfast buffet) access – under each of my friend's doors and texted them this photo with a note.
Was organized enough, and not in such a hurry, to think this nice surprise through.
We know this.
Next Blog