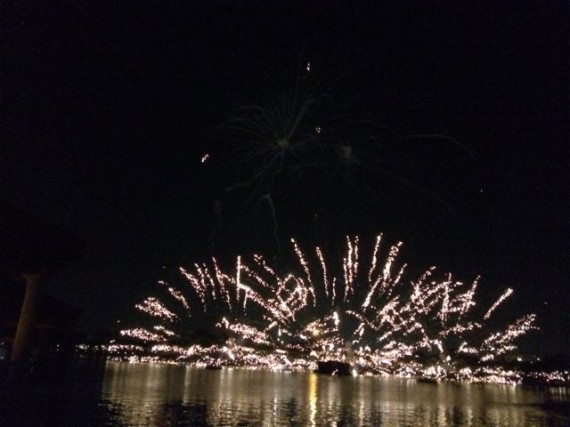 A minor epiphany last night at Epcot while waiting and watching IllumiNations. The number of people carrying an adult beverage (International Food and Wine Festival) seemed to outweigh the number not. We (three adults, two 13 year olds) found a great viewing spot an hour in advance. About ten minutes before the show, six folks gather behind us and one of them forced himself in on the opposite end of me (so I didn't see it happen until it was done).
My wife tried to kindly point this out. The seriously inebriated man got sassy with her and by this point I'm fully engaged, but quiet (for about five seconds). Then enter a sober, focused, yet non-threatening, serious vibe. All I said to him was Dude (learned that from Turtle Talk).
Then I changed spots to be at his end of our group rather than the opposite. No further incidents.
Ten minutes later, there is another non-vilolent f-bomb exchange between him and a different visitor.
A rare drunken occurrence, fine.
A habitual drunken demonstration of organizational skills, wow.
Think snowball effect.
Next Blog