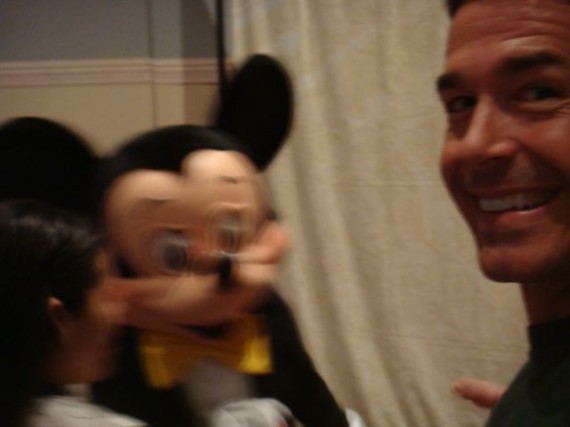 What is our obligation to continuously improve? And what metrics do we use to evaluate our efforts versus the potential return?
Without experimentation and risk taking all we're left with is the regret of "what-if". What follows is the complete version of an older profile:
_______________
Different.
Balancing two serious jobs. One with a big, famous company. One with a small, loving Family.
Same person shows up at both.
Different.
Been like that 55 years.
Google your name. Happy with your results? Privacy is gone for good. The keyboard won't be around much longer either.
The Internet has replaced the exchange and organization of paper business cards and resumes with the digital equivalent.
International professional speaker to a million people.
Bottom line goal: see you reach yours.
The clearer we are about what we want, the more remarkable the results.
Transforming things using the tools of nature – paradox, questions, and the basics.
Servant, husband, dad, son, brother, uncle, neighbor, leader, author, speaker, runner.
Aggressively unfancy.
Work is only work if you'd rather be doing something else, and truly, the work day begins the night before. Can't wait for the alarm clock to go off every morning.
Allergic to most pollens, whiners, and mediocrity.
different
…..
To be crystal clear and not blur any lines, speaking full time for DisneyInstitute.com and separately and entrepreneurially for MidLifeCelebration.com (content is entirely different, completely distinct).
…..
Prudent to note social media is embraced by great organizations. Why? Because customers have embraced social media, and great companies (small or large) embrace what customers embrace.
Any Internet savvy professional knows Google destroys any notion of privacy. Authenticity is the new currency. Live your life so that if someone ever said anything bad about you, no one would believe it.
Sooner or later it becomes crystal clear, life is not a dress rehearsal.
Live like you mean it.
At work. At home.
Everyday.
All day.
_______________
Next Blog