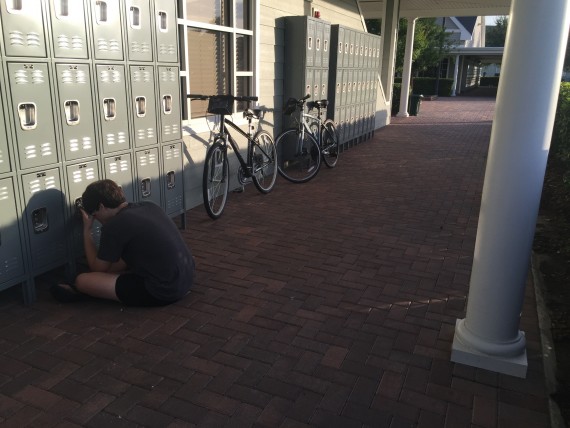 Pretty organized yesterday.
Made hot breakfast for a 15-year old before sunrise.
Biked to school with our son, before sunrise.
The sun arose just as we arrived.
After a seven-mile round trip bike ride, logged a three mile jog that included a client call while jogging.
Finish writing five blogs before leaving the house.
Met with Lee Cockerell at 'our' Starbucks.
Gold's Gym core workout afterwards, just down the street from Starbucks.
Met with a Disney colleague at My French Cafe. Paying it forward the way Lee helps me.
Scheduled first brainstorming session with Orlando client (signed three-day engagement contract two days ago).
Couple hours administrative work.
Asleep for a 30-minute nap at 6:30pm and didn't awaken until 3:30am this morning.
Next Blog