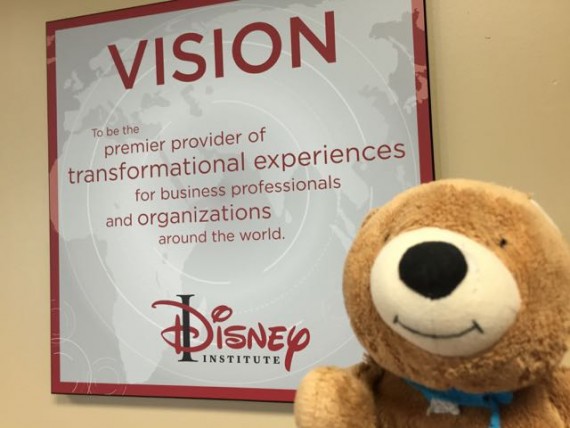 (photo: October, 31, 2014. Disney Institute vision statement.)
Who is the world's premier Disney Keynote Speaker?
Depends on the category.
Strategy? Bob Iger? Probably.
Animation? John Lasseter? Probably.
Walt Disney Imagineering? Bruce Vaughn? Probably.
Best all-around? jeff noel.
Mid Life Celebration's CMO believes so.
Be amazed and be amazing.
You're in charge of this.
Your CEO (of You, Inc.) knows this.
Next Blog