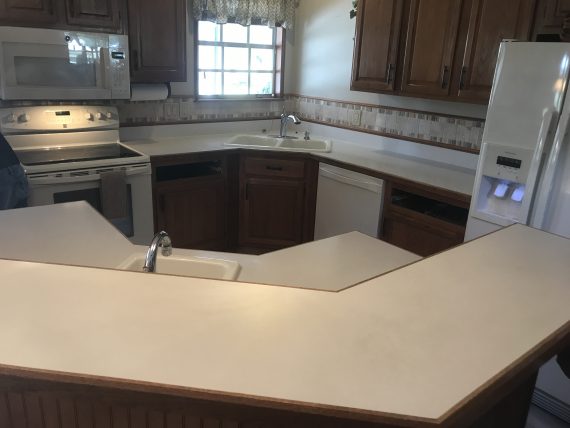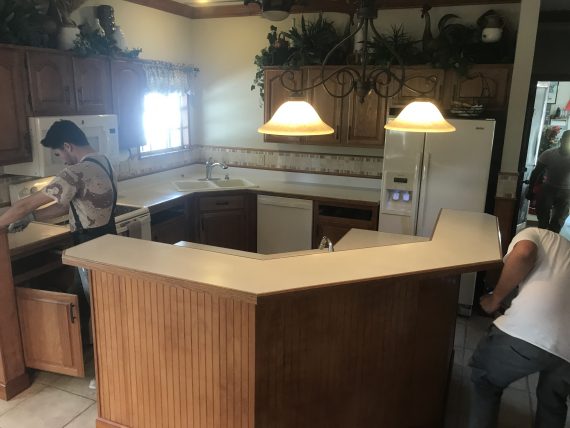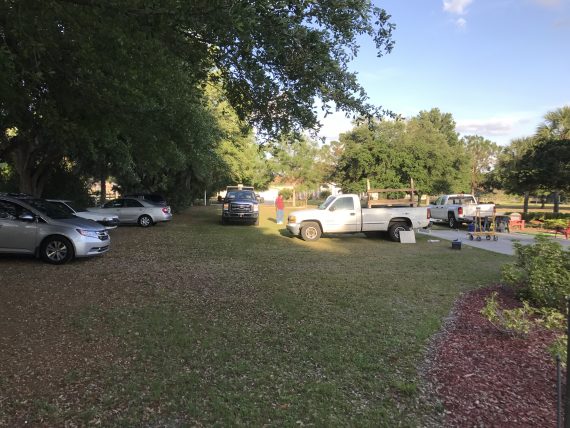 The 10AM Friday arrival became the 3PM arrival.
There may be others at Disney who work harder than my wife Cheryl, but i don't know who they are. Possibly George Kalogridis.
Cheryl took the day off to be available and facilitate granite countertop replacement in three rooms.
The laminated kitchen and bathroom countertops were 25 years old. Still in decent shape, but we agreed life is short and an upgrade would be a treat. We don't indulge in many treats.
The five-person crew left after 9:00 PM.
They were amazing, to say the least.
Marlon was a construction friend referral as well as a Disney-approved installer for Resort Operations.
We felt a special, unspoken "Disney-expectations" bond. Craftsmanship. Professionalism. Courtesy.
Cheryl got them Publix subs for dinner.
She dug out the Keurig coffee maker we no longer use and also found the unused gourmet coffee.
She wowed them in typical Disney fashion.
Maybe i did too.
i got to spend 30-minutes relaxing with them as we waited for the stone delivery. Not many homeowners would pull up a seat on the concrete driveway after offering them the patio chairs. We all sat on the ground.
All are fathers. All would prefer to be home on a Friday evening.
One employee was out for days with an injury. Another had a death in the family. They had three jobs scheduled for yesterday and had to cancel two.
Marlon was clear that i understood the small business challenges and crystal clear on my gratitude too.
PS. Hey, did i mention the blogging thing? Just kidding.
•  •  •  •  •
This website is about our HQ. To reflect on today's post about our MIND, click here.