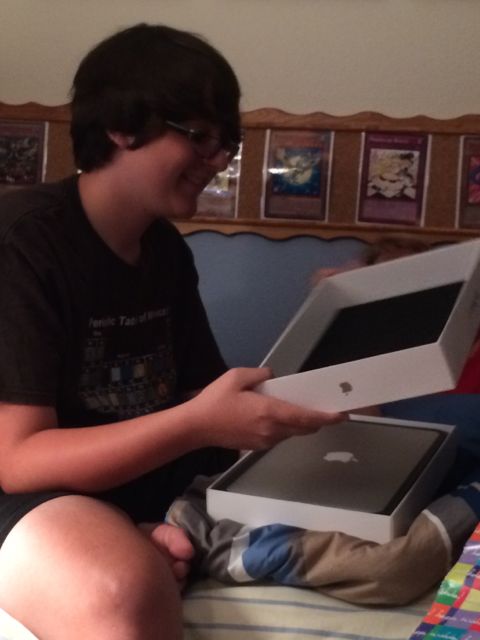 (photo: This is what a person turning 14 looks like at the end of their birthday day – yesterday)
Who is not surprised and delighted to receive as a gift a MacBook?
No one.
And if it is only 11 inches, and light as air, even better.
This is the equivalent of 200 years ago parents bestowing a rifle to their son – literally a matter of survival.
The key tool for their future success (and survival).
Next Blog