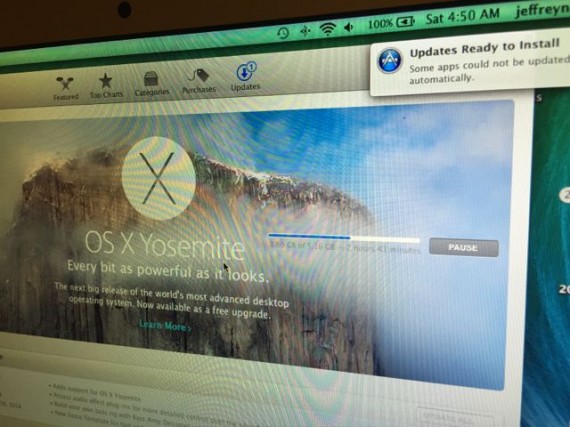 (photo: Began hours long – thanks to hotel wifi – download last night.. awoke to find it ready for installation)
Imagine a life the day when you no longer hit the snooze button.
While the biggest career milestone is front and center, life goes on.
Apple's Yosemite operating system will be the best one Apple has ever released.
Note the time of day on the photo's top right corner, 4:50am?
The work day begins the night before.
Next Blog