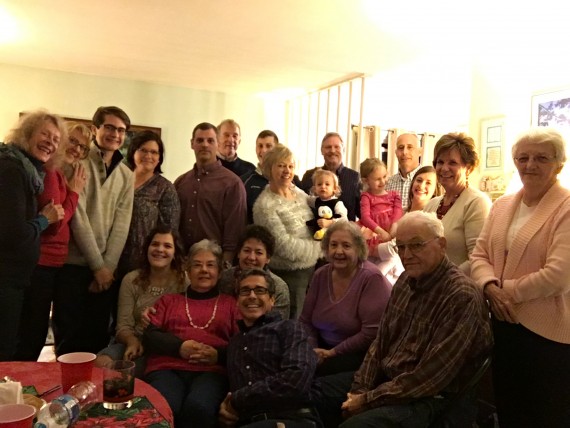 Perhaps what was the most special was seeing, and feeling, how much everyone enjoyed each other's company. If there was an individual highlight, it was my Mom calling my (same age) cousin Randy in California.
Randy has been going through a life-changing rehabilitation and is coming out the other end a truly changed person. We passed the phone around to everyone in the photo so he had "one-on-one" time with each. He loved it, and wrote on Facebook:
"just got a phone call from this awesome group, better known as my family, can't think of a more heartfelt call ever, thank you from the bottom of my heart!"
__________
On April Fool's Day 2009, jeff noel began writing five daily, differently-themed blogs (on five different sites). It was to be a 100-day self-imposed "writer's bootcamp", in preparation for writing his first book. He hasn't missed a single day since.
This website is about our home health. To leave this site to read today's post on my mental attitude website, click here.