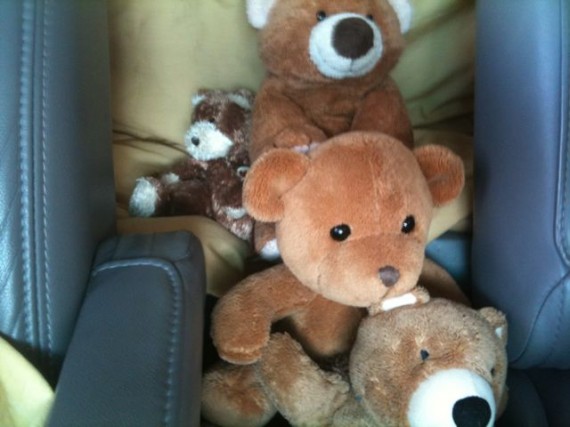 (photo: A child's Teddy Bear collection on a road trip)
Lead the day bathed in love.
Anything else is a distraction and a gamble with the gift of a precious day.
The more days in a row that aren't precious means the greater the likelihood that pattern will continue.
And be the only pattern.
…
Today's home thought continues with a mental thought for the day at the Next Blog