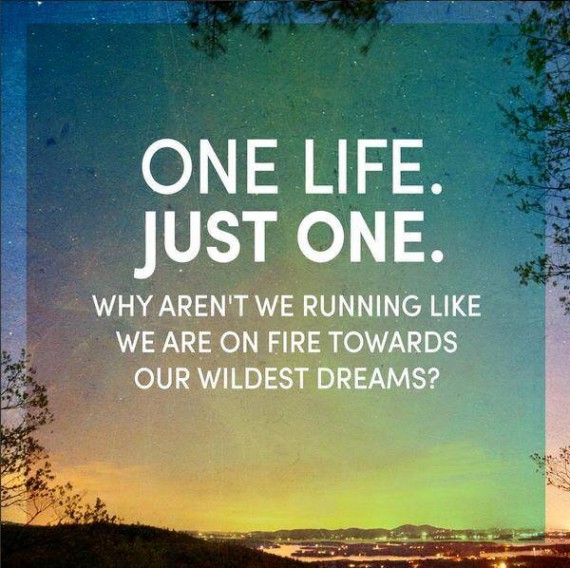 Some facts about this 12,000-day blogging journey:
As a college junior in 1979, i promised to write a book of life's wisdom "to my children".
Thirty years later i still hadn't written the first sentence.
While personally unaffected, a Disney layoff in 2008-09 was a wake up call.
i began blogging because i thought it would be good practice in preparation to write a book.
i was pathetic at writing consistently.
Over the course of half a year, i made several "No, this time i really mean it" promises to "write everyday", and failed each time.
After deciding to commit to the book, i had to ask, "What will it be about?"
Immediately, the skeleton appeared in my head: we think, we move, we feel, we work, and we dwell – mind, body, spirit, money, hq.
This was the birth of the five (websites) blogs idea.
i also thought having multiple websites, linked to each other, would increase SEO (search engine optimization).
i'm embarrassed by much of the early(2009-2011) stuff, but leave it for posterity.
After (astonishingly) reaching the 100-day writing goal, i never intended to continue.
On the 101st day (July 10, 2009), i decided to keep writing.
i was surprised at how much i wanted to keep writing each day – as if the day would be amiss if i didn't write.
In early Fall 2009 i realized that a 200 consecutive day milestone was within reach.
And as time passed, a one-year milestone without missing a single day loomed, and it seemed like it would be the crowning writing achievement.
At some point, i began using photos and now i always do.
One business trip was going to be particularly grueling so i wrote the next day's posts in advance, anticipating i might miss a day of writing.
i actually was able to write on that day i thought i might not be able to.
That was the beginning of "writing ahead".
Over the course of three years, i went from a one-day surplus to two days, then five, seven, and ten.
The surplus gradually increased to one month (150 extra posts), then 60 days…then 90, and finally to the current status, 100 days (500 extra posts).
Some weekends i'd write for hours on end netting anywhere from 10 – 15 posts.
Some weekends i'd binge write 10-12 hours a day. i couldn't stop, and this would create 20-25 extra posts (or, four or five day's surplus).
i remember reaching the 3,000 post milestone on Halloween one year. Pretty scary how things add up over time.
Part of what motivated me was seeing a daily GoDaddy analytic report that led me to believe i was getting ridiculously increasing visits in the tens-of-thousands. It was an accurate number but it wasn't measuring people, it was measuring bots and people. It was mostly bots.
One of my Disney Institute leaders one day told me, "I've been reading your blogs, i like that they are 'short and pithy'."
That one, seemingly-insignificant statement became my battle-cry.
Short and pithy.
Sometime during the first year of blogging, i proclaimed myself "The Internet's Only Five-A-Day Blogger".
Sometime in the second year, a Disney Institute colleague said, "The Internet's only five a day blogger means nothing to me. It doesn't tell me anything."
i agreed with Ben. He was absolutely right.
Writing five daily, differently-themed posts keeps me focused and disciplined. And grateful.
When will i stop daily blogging? No idea.
Every so often, uh hum, a post becomes a long riff.
By the time this goes live (100 days from October 25, 2015), the blog post count will be 12,500 (with a surplus of another 500 waiting for their turn).
__________
This website is about our home health. To leave this site to read today's post on my mental attitude website, click here.