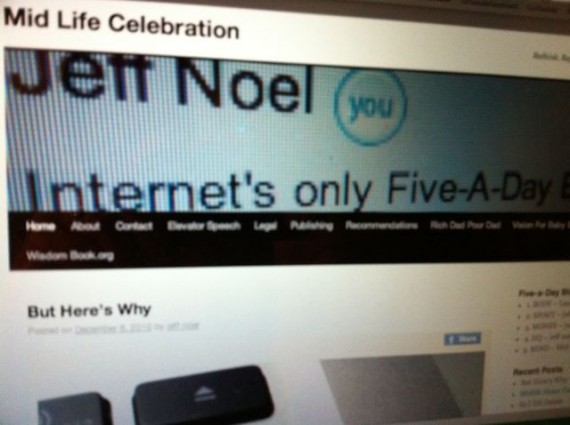 Here's what I don't worry about with all the recommended blogging rules:
SEO

Email lists
RSS feeds
Selling stuff
Graphic design
Instead, I worry about writing like this:
every day

real life
real time
short and pithy
zero theory
I'd rather face the real challenge – addressing life's five big choices – all day, everyday.
No theory. Only do.
Life is not a dress rehearsal.
We know this.
Next Blog