They say it ain't braggin' if you can do it…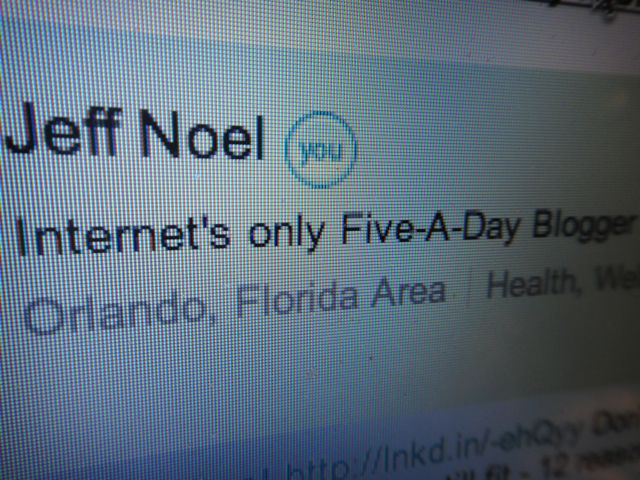 Does everyday casual conversation often lead you down an unexpected path?
Last Sunday at Church, a fellow Cub Scout Dad asked if I've had help writing the 3,500+ jeffrey noel blog posts.
No.
But it never occurred to me to have help. It was never a goal to carve out a unique, one-of-a-kind space on the Internet.
Now, it's exciting to be sitting in a God-incidence (sorta like a co-incidence) of being the Internet's Only Five-a-Day Blogger…The Blog Whisperer.
Next Blog