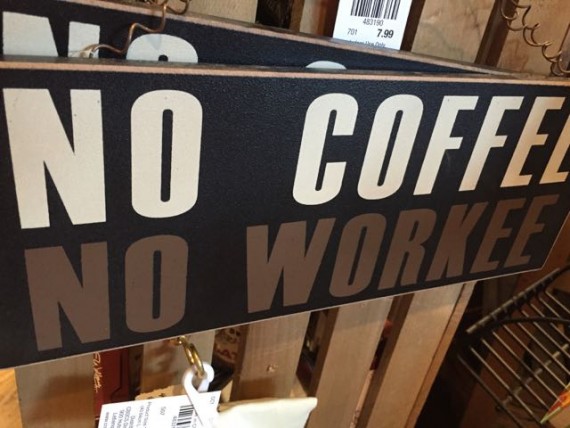 Thought giving up coffee and diet coke would be impossible. Seriously.
The catalyst was a holiday trip to visit Family. In a strange development, noticed widespread dark stains on my teeth. From coffee?
Quit drinking coffee and diet coke when we returned to Orlando. That was on January 5, 90 days ago.
The sign above:
No coffee, No workee.
We believe what we want to believe.
"I can't live without coffee".
"I can live without coffee".
We live a lifetime selling ourselves short. Our ability to transform is possible.
It's the focus and discipline that seems impossible.
Next Blog