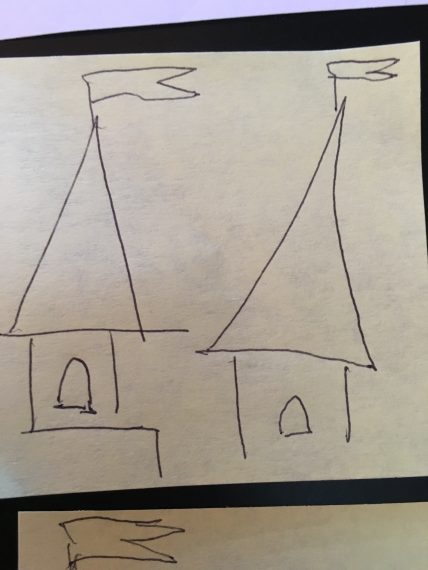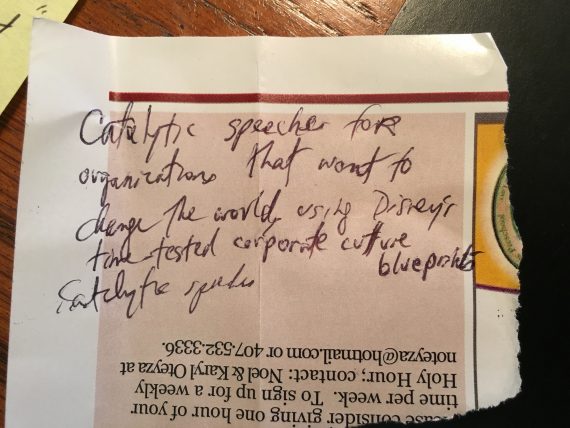 Strike while the iron is hot.
Last Sunday in mass (today is Friday) an idea came and i tore off a corner of the Church bulletin to capture a thought. (would normally just write a note on the iPhone Notes app, but it would have looked like i was texting in Church)
Catalytic speeches for organizations that want to change the world, using Disney's time-tested corporate culture blueprints.
Or, simply this:
Catalytic speeches.
Simplicity is the ultimate sophistication, and often feels like carving a toothpick out of a log.
__________
On April Fool's Day 2009, jeff noel began writing five daily, differently-themed blogs (on five different sites). It was to be a 100-day self-imposed "writer's bootcamp", in preparation for writing his first book. He hasn't missed a single day since.
This website is about our home health. To leave this site to read today's post on my mental attitude website, click here.